Located inSide the newly renovated Electric Depot, Red Stick Social iS the capital city'S premier entertainment venue.
State of the art bowling. Live music in an intimate setting. Locally inspired fare with indoor and outdoor seating. Private, group and community meeting and events. Social gathering spots. Morning, noon and night. All in one place, unlike anything Baton Rouge has seen before. Red Stick Social was created to bring people together. It's the perfect spot to celebrate or mingle, to reminisce about old memories or engage in new experiences. Find us in Mid-City's historic Electric Depot. ALL AGES ARE WELCOME!
We are OPEN Monday – Sunday to host your PRIVATE events. Our new hours of operation are for the general public.
Thank you for your understanding and cooperation. See y'all soon!
WHAT IS RED STICK SOCIAL?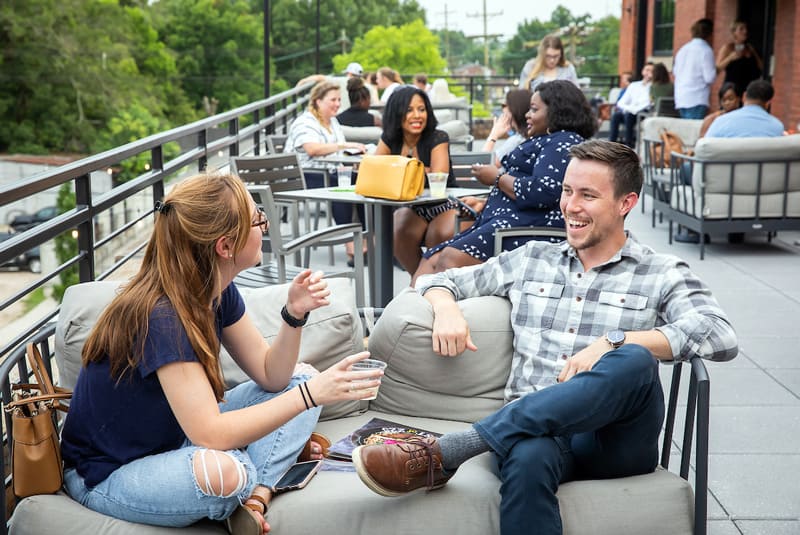 SOCIAL HOUSE
Baton Rouge's newest live music venue in an intimate setting.Need to grab a coffee and catch up with friends? Laid back spot for a small meeting? Finish that pitch deck or term paper? Red Stick is the spot for you to stay connected with WiFi throughout.
PRIVATE/GROUP EVENTS
Birthday parties, anniversaries, baby showers, holiday parties, special occasions or corporate events, let us tailor an unforgettable experience for groups of any size.
For private event inquiries please click here.
Contact US
For private event inquiries please click here.
For all other inquiries please fill out the form below.
Contact Info
Address: 1503 Government St, Baton Rouge LA 70802
Email: info@redsticksocial.com
Phone: (225) 223-6637